How to recover existing ISO geometry
Many times we may need to recover the geometry of an existing machine program, either because we have to make a change in an old program or even to compare that geometry with the original CAD one. Do we have any quick way to perform that task?
To do this in Fikus we must follow the steps below:
1. Open the ISO program with the program editor FICEDW, included in Fikus.
2. Go to the edit menu and select the entire program.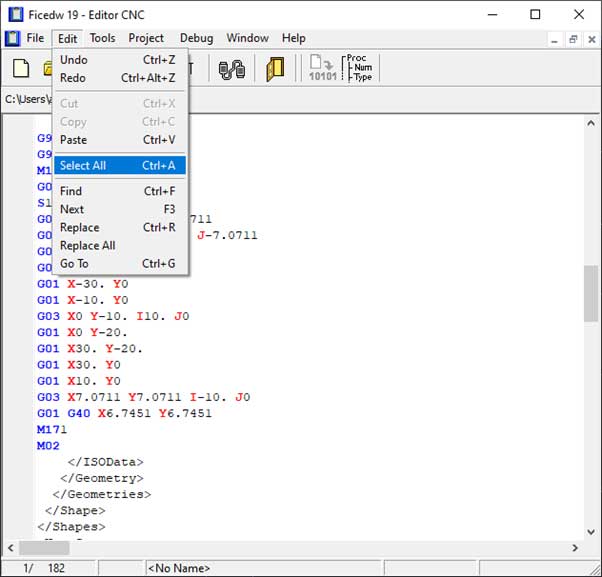 ---
3. With all the program selected, click on the text and WITHOUT releasing the mouse, drag it over the Fikus screen.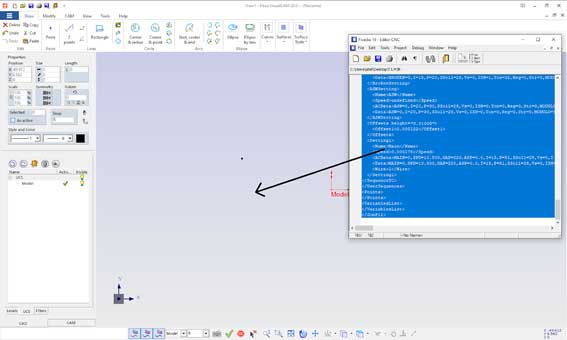 ---
4. A floating menu will automatically be displayed asking whether we want to read the CNC program or create a text. If we select the first option, it will show us the different CNC program formats that we have configured in our system.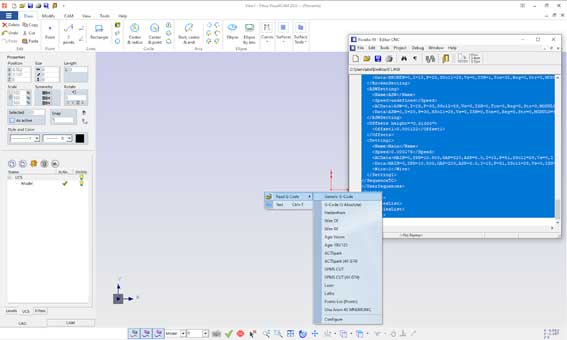 ---