Fikus in the automotive industry
Ford UK has recently become a new customer of Fikus Visualcam in the automotive industry, one of the most competitive and with highest demands of quality and productivity of the industrial sector. The participation of Fikus in this sector is usually started by the auxiliary industry that competes to provide the automobile manufacturer's parts and subsets of maximum quality with reasonable prices. Metalcam provides its solutions, oriented to profitability, to many of the most important companies that find in Fikus an ideal partner to obtain the maximum output of their equipment.
The most important companies find in Fikus an ideal partner to obtain the maximum output of their equipment
Many companies use Fikus
Among Metalcam customers in the automotive sector we could highlight Magna, American enterprise that makes integrated equipment for most of car manufacturers around the world. Another outstanding customer of Metalcam is HUF Group, U.S. multinational specialized in car locks and immobilizers, with 19 branches and subsidiaries in North and South America, in Europe and in Asia, as well as Valeo Climatización, with a well-known prestige around the world.
Escubedo, Spanish manufacturer of automotive electrical connectors (besides its intense introduction in the white goods sector), also trusts in Fikus to achieve its objectives. And among the manufacturers of electrical components, Metalcam counts with Kostal Electrica as a client of Fikus Wire EDM.
Rieju aluminum brake protector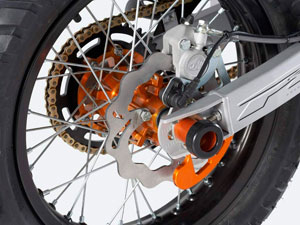 Training young people for manufacture industries
Most of Metalcam customers in the automotive industry are auxiliary industry dedicated to the machining, die stamping, or manufacturing of injection parts, both structural ones, motor parts, coatings, or interiors. The French SNOP groupe FSD is a distinguished example at this field, as long as Draguer, Maprex, Love Mecanizados, Grupo Ames, Motllos i Matrius Grifell, Gumer or the Canadian Rezmin Tools and Die that also trusts in the efficacy and profitability of our solutions. Some of these enterprises are even customers of more than one Fikus technologies.
Having Ford UK among our customers legitimates the productivity and profitability of our solutions
Having Ford UK among our customers is a very good new as it legitimates the productivity and profitability of our solutions. This fact should be valued taking in consideration the long process of selection that big multinationals use to make their choices. During that process they evaluated the easiness of handle and the innovating vocation of the company oriented to the productivity that supplies Fikus on its different technologies.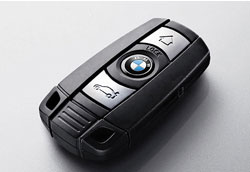 Customers select the wire EDM solution
Among the car manufacturer's, Metalcam is also working with SEAT, that trusts in Fikus Wire EDM for ONA machines to make the maintenance of its presses.
In the automotive industry Fikus Visualcam has still two other interesting customers. OZ Racing, manufacturer of competition wheel rims (for Formula 1, racing or for accessories). This Italian manufacturer is one of the world leaders on the sector and trusts in Fikus Lathe to develop and produce their maximum quality wheel rims. And if Fikus solutions are selected to produce high quality wheel rims, it is also selected to make the best tires, as it demonstrates the presence of Bridgestone among the customers of Metalcam.
Fikus Wire EDM is in fact the most usual solution between the customers of Metalcam in the automotive sector. With the exception of the wheel rim manufacturer OZ Racing (Lathe customer) or Valeo (Milling user), all the other customers are also users of Fikus Wire EDM. Moreover, some of the customers trust in Fikus for several technologies (Draguer, Maprex, Gruppe Snop or Grupo Ames, among others) as they are also using Fikus Milling in their shop floors.
OZ Racing competition rim