Leading solution for Wire EDM specifically developed for CUT series machines
ACcam.easy for +GF+ Georg Fischer Wirecut EDM machines offers a flexible and complete solution, specifically designed to produce 2 and 4 axis wire-paths easily and quickly, using a wide range of innovative software tools. The AgieCharmilles CUTx0P series, CUTx00mS/Sp series and CUTx00/CUT200C/CU200P (Millennium) series machine technologies are implemented with optimized technological tables.
Key features of ACcam.easy
Reduce time-to-market and work hours drastically.
Shorten geometry construction and part definition efforts.
Program your AC Wire-cut EDM machine using the machine specific Wizard and technological databases.
Complete your job easily and safely and let ACcam.easy Wire EDM's Manager guide you through the whole and logical EDM process.
Take advantage of the most advanced wire path algorithms calculation for 2X to 4X cuts.
ACcam.easy offers the first commercial solution for 4X no-core-cuts.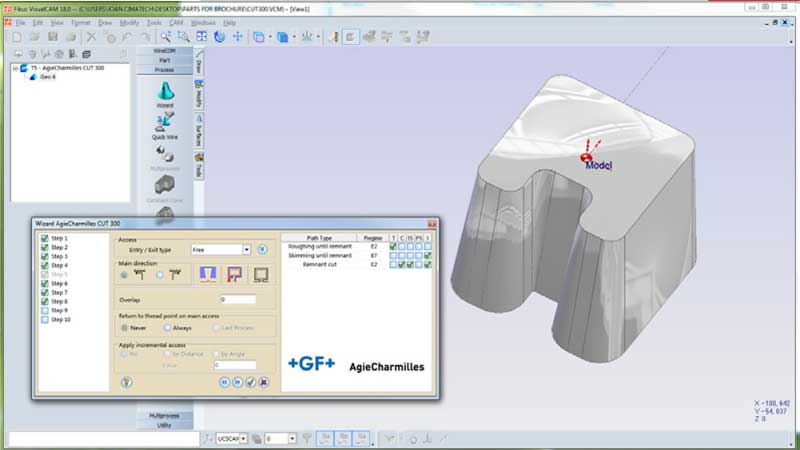 Selecting technology for CUT 30