Advantages of having wire EDM
Why should you add wire EDM to your shop floor?
Normally, companies decide to incorporate wire EDM technology because they have been outsourcing it and, seeing an increase in demand, they want to internalize this line of business to maximize profits.
But there are other reasons for doing so, such as the possibility of accessing new market niches, such as high-precision work. You can learn all you need to know to incorporate this technology in your workshop in the eBook Take full advantage of your wire EDM machine using a dedicated CAM software.
Some of the main motivations for incorporating wire EDM into the shop floor are:
Maximum flexibility when the work is done in-house.
Immediate delivery, including urgent jobs. No need to wait for an external company.
Greater economic profitability. No need to wait for a batch order to get a better price.
Workshops that need high precision in their work, prefer to integrate the EDM machining process into their technology portfolio.
Companies seeking to open new markets.
Before taking the step of purchasing a new wire EDM machine, it is imperative that buyers pay special attention to cost-effectiveness, low maintenance, machine reliability, brand reputation, accuracy and technical support.
Wire EDM manufacturing process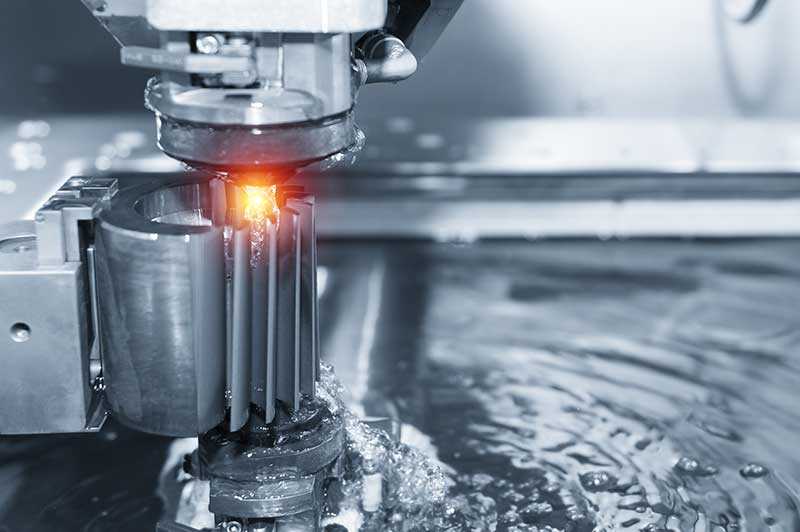 The profitability of a wire EDM CAM
Computer-aided machining (CAM) is the use of software to control machine tools in manufacturing processes.
Its first objective is to speed up the production process by increasing precision which, in some cases, makes it possible to use only the necessary material (reducing waste), simultaneously reducing energy consumption and production time.
CAD models, verified in CAE, can be incorporated into the CAM software that controls the machine tool. The wire EDM CAM does not eliminate the need for skilled professionals such as engineers, NC programmers or machinists, but rather enhances their skills by providing them with advanced productivity tools.
In an increasingly complex manufacturing environment, for entry-level users, wire EDM CAM software offers process wizards, templates, libraries, machine tool kits or feature-based automated machining that greatly streamline work, such as wire EDM solutions from Fikus.
High level of automation with functions such as Automatic Feature Recognition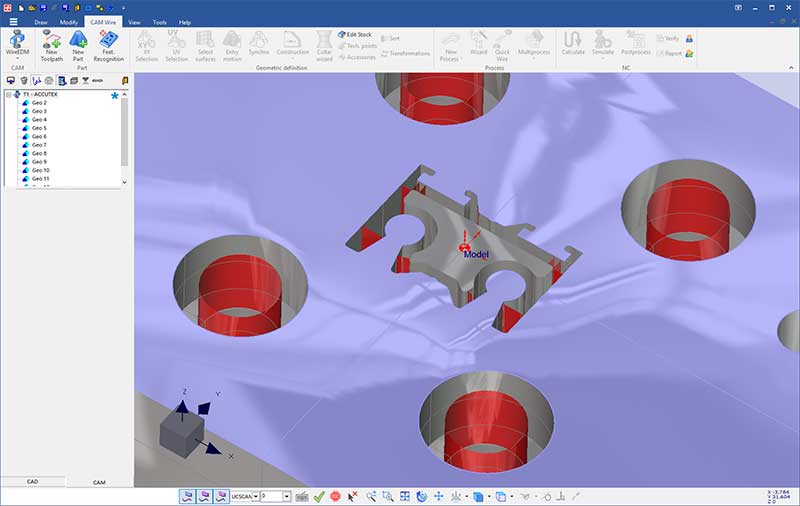 Complex and precise wire EDM technology
The wire EDM technology is complex and, in fact, the first machine appeared on the market as late as 1976.
Wire EDM machining is influenced by many factors to achieve the desired result, such as wire thickness, voltage and amperage, which are conditioned by the type and thickness of the material to be machined and the desired finish. Hence the importance in wire EDM of efficient Wizards, capable of combining all these variables into efficient cutting strategies.
Specialized wire EDM machining assistants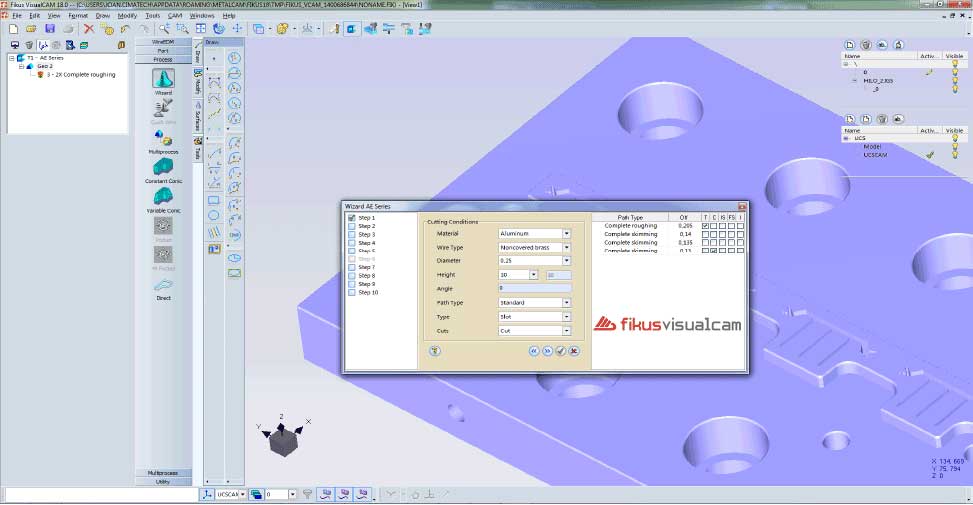 Specialized wire EDM software is essential to get the full performance from your machines
The wire EDM technology requires a CAM developed specifically for this technology, capable of controlling all parameters and generating efficient manufacturing processes.
A milling CAM tailored to wire processes will never provide the precise machining strategies or efficient automation resources needed for high profitability, with efficient cutting strategies, capable of getting the maximum performance and quality from your machines. This is the case of the Fikus solutions, with specific postprocessors for most machine manufacturers.
Path management on a specialized wire EDM CAM