Advanced CAD/CAM for 2D cutters
Easily program 2D cutters and routers
Fikus ST offers a functional and efficient solution for programming CNC machines of any 2D cutting technology with advanced functions specific to each machine type: laser, waterjet, oxy-fuel, plasma machine or plotter.
If you are already a user of one of the Fikus solutions, you will be able to program, from the work environment you know, the jobs on your slicers in a highly efficient way, with little need for a learning period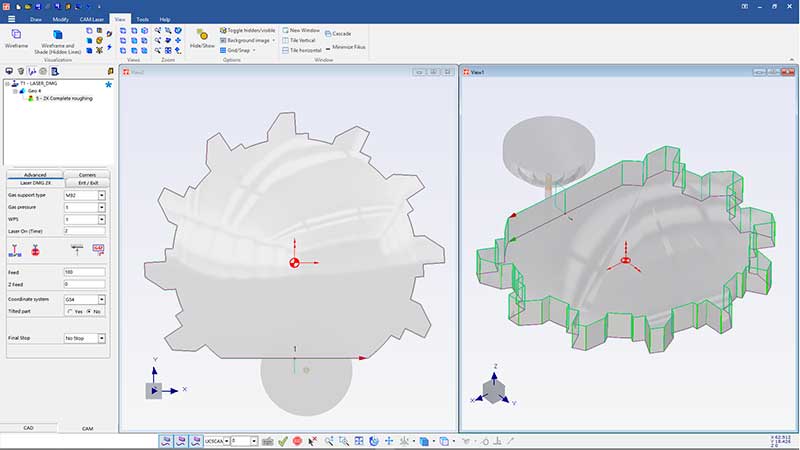 Key features of Fikus for Cutting & Routing
Complete solution.- From the geometry design to the generation of the NC machine cutting program.
Powerful 2D CAD.- Simplifies the geometry design and the part definition.
Advanced functions.- Reducing the production time for the most complex parts.
Specific functions.- All the advanced functions in any cutting technology is available in Fikus Visualcam.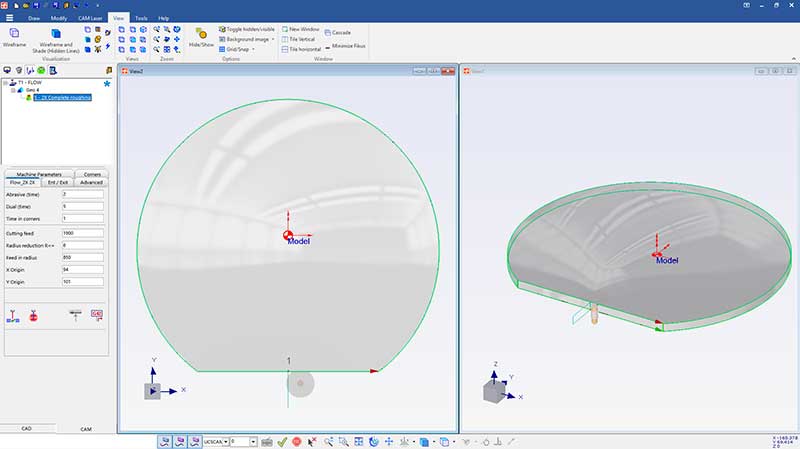 Efficient wizards to save time
Fikus offers many tools designed to increase productivity and drastically reduce production time. Templates, customizable databases, technology points, cutting optimization or transformations provided by Fikus allow to increase productivity significantly.
Work process optimization
Fikus Visualcam has functions to copy, duplicate, rotate or invert the geometry and generate polar or rectangular matrixes. It also offers cutting optimization functions, for customization of the machining order and, optionally, a powerful nesting module.
Easy to learn and use
Fikus for 2D Cutters has been specifically designed to produce geometry cutting programs quickly and easily, with dynamic OpenGL graphics rendering and an intuitive interface, making the learning process very easy.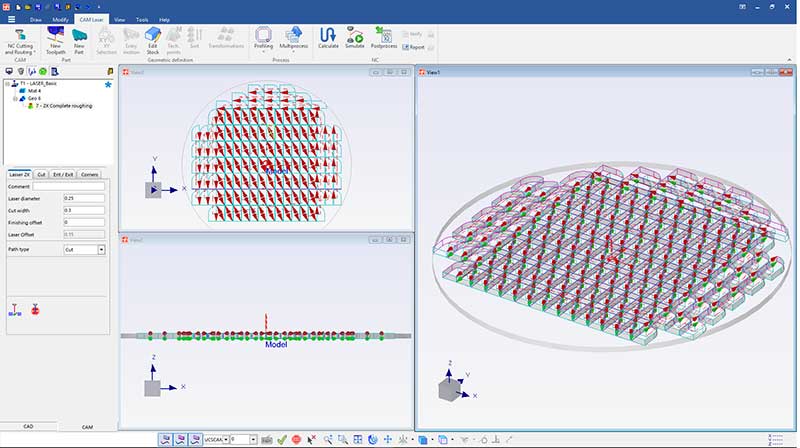 Full control of cutting parameters for each technology
Fikus 2D Cutters has command menus adapted to your machine, controlling any specific parameter, (abrasive or water pressure on water jetting machines, or penetration, cutting width, laser diameter or power on laser machines).
Customized postprocessors
A powerful path simulator allows you to visualize the machining process by displaying the workpiece, the material and the cutting machine as animated solids. The postprocessors are optimized to use the same language and all the technological possibilities of your machine (subroutines, machine cycles, etc.). As a result, they generate more compact and efficient programs.
Specific functions for each cutting technology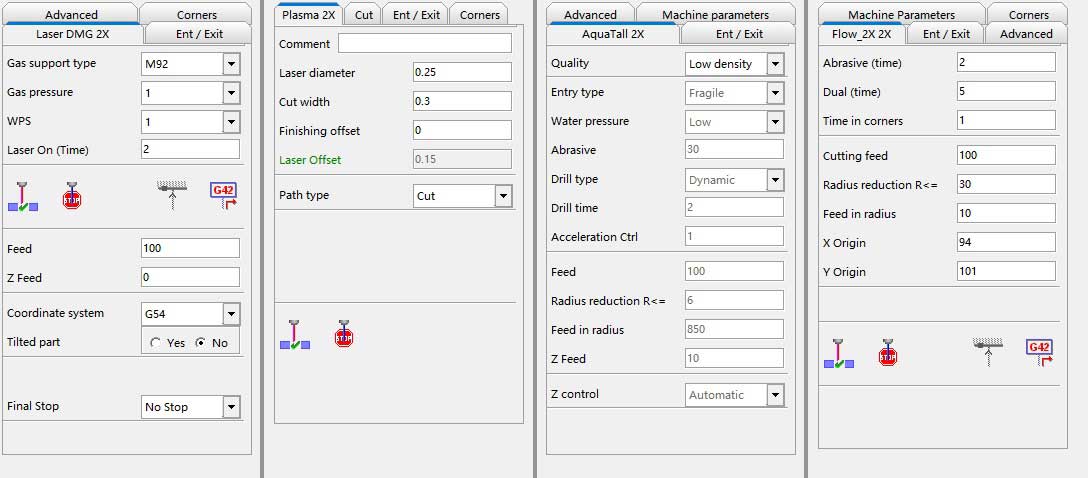 From design to production
Fikus' powerful CAD allows the creation, import, repair and modification of any geometry.
Functions to generate and modify the wire geometry.
Contours extraction and surfaces handling.
Creation of gears, texts and geometry dimensioning.
Quick functions bar for move, copy, scale and modify the geometry.