Improve your machining processes with the innovative CAD of FikusPlus
Intuitive and versatile 3D CAD for working without limitations
FikusPlus has a new simple and intuitive 3D CAD module which does not require users to become experts in CAD design and enhances the capabilities of the renowned CAM for machining Fikus Visualcam.
The CAD that eases the work of CAM programmers
With Fikus Plus is given solution to the traditional user's problem when preparing the drawings received, for programming in CAM. It is really easy to make changes with Fikus Plus and check these changes with the costumer very quickly. Fikus Plus also works natively in 2D, making it easy to make drawings in DXF or DWG, entering notes, making dimensions, etc. These functionalities speed up communication with the customer to shape the final design.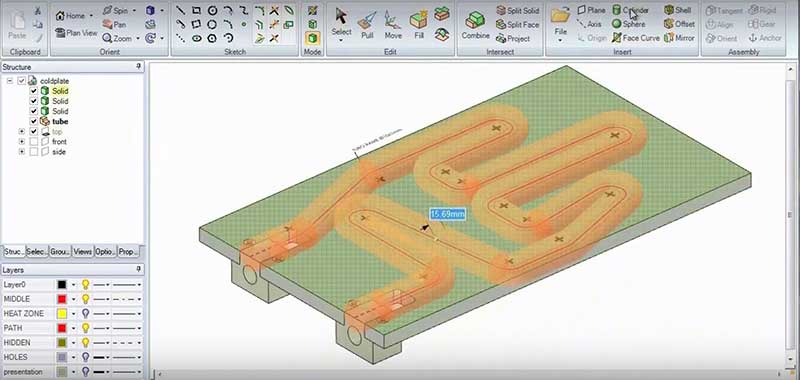 Easy 2D to 3D file conversion